Home
Dehydration is the primary cause of low energy, fatigue, cramping, nausea, constipation, and headache.
Hyburst helps you fuel your body with natural ingredients, low sugar, and no crash.
All Hyburst products are low in sugar and calories. Sweetened and flavored with Organic Fruits, Organic Flavors, and purely Plant-Derived, Sugar-Free Sweeteners to deliver a Sweet, Refreshing Taste. 
Poor hydration at rest and during exercise can influence mood, energy levels, and the ability to think clearly.
Get a blend of essential electrolytes, minerals and vitamins keep your mind alert & balanced.
There is no compromise in our clean product, we DO NOT blend our sweeteners with corn derived dextrose, erythritol, or other sugar alcohols that can cause discomfort.      

WHY IT'S BETTER FOR YOU & THE PLANET
Fruit Based Color & Nutrients - The Hyburst GENTLE DRY TM Process only targets water and keeps fragile nutrients, color compounds, and volatile flavor components intact.   Other Drying methods such as spray dry, drum dry or freeze dry processes use heat or vacuum to boil off the water.
Hyburst uses LESS NATURAL RESOURCES.  Our Hy-Gentle Dry Process is 78-88% more energy effecient compared to other drying methods. 95% of the power is also from hydroelectric and solar energy.
SAVING MOTHER EARTH one bottle at a time.   At hyburst WE ARE A STAND FOR NOT using plastic bottles and shipping water. That's why we have produced a premium electrolyte product line and are NOT offering it in a "Ready To Drink" bottle. Meaning WE DON'T use plastic and WILL NEVER SHIP THE WATER due to the emissions and plastic waste it causes .  We leave it to you to add the water and adjust for flavor impact. As a reault, we reduce pollution and plastic waste with every drink we sell.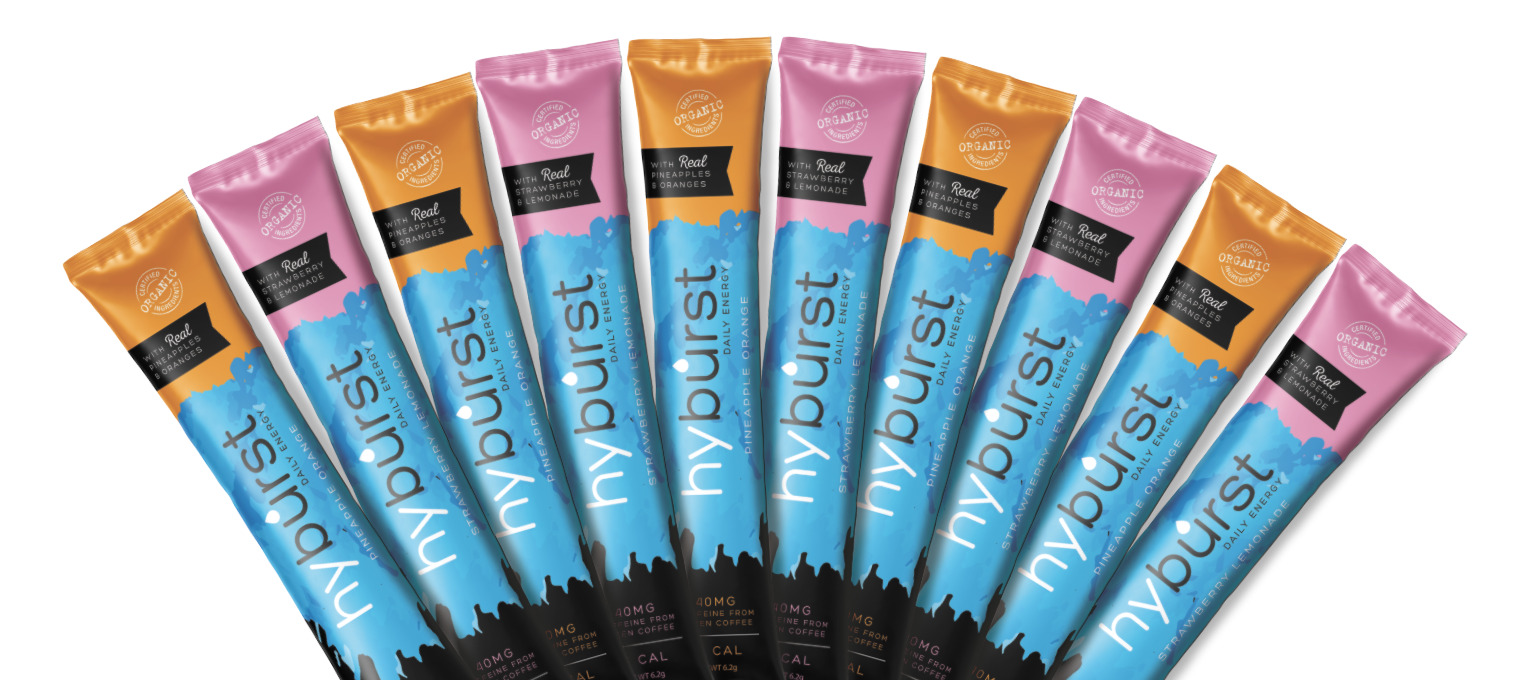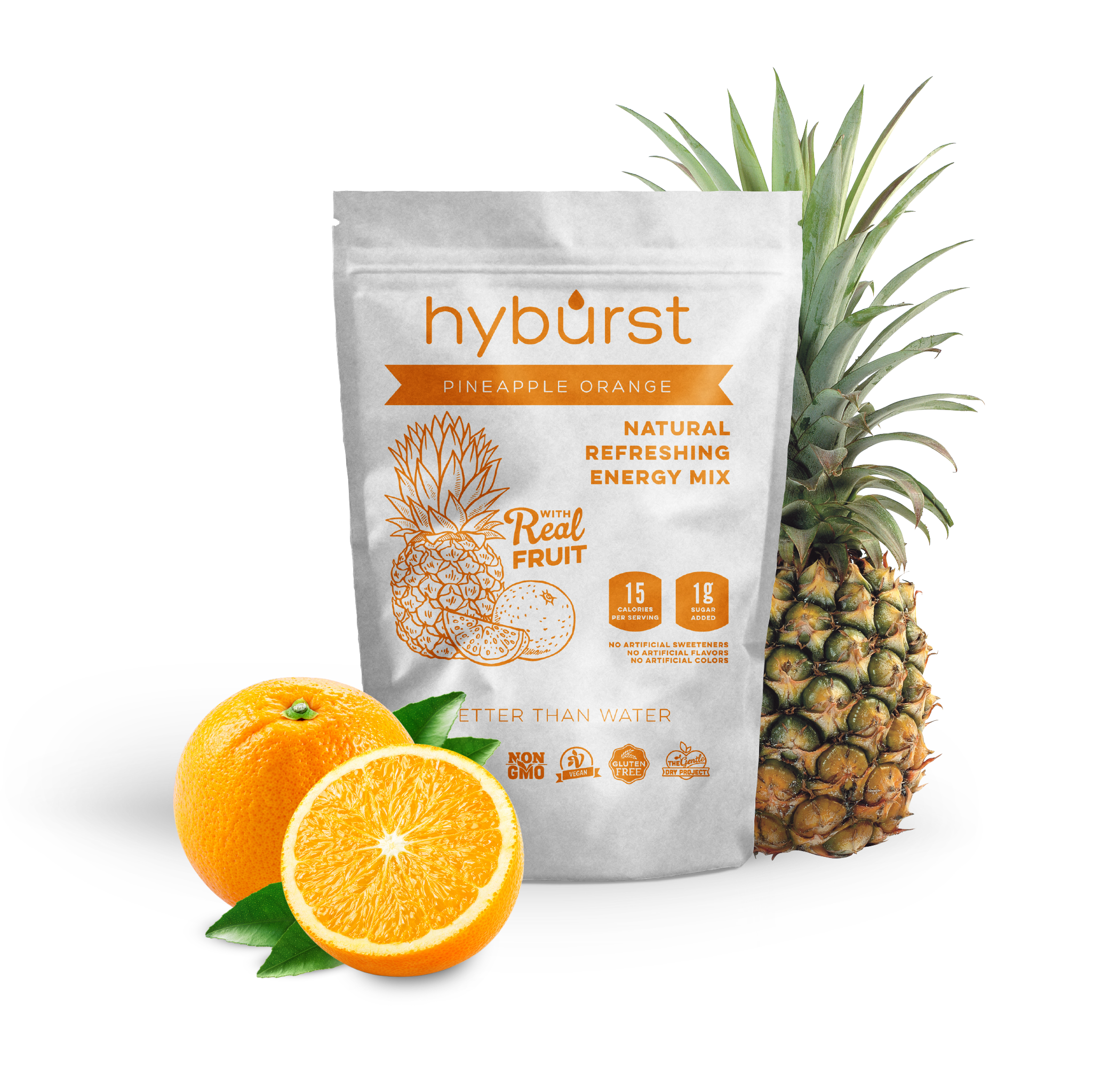 Energy Boost With 40mg Of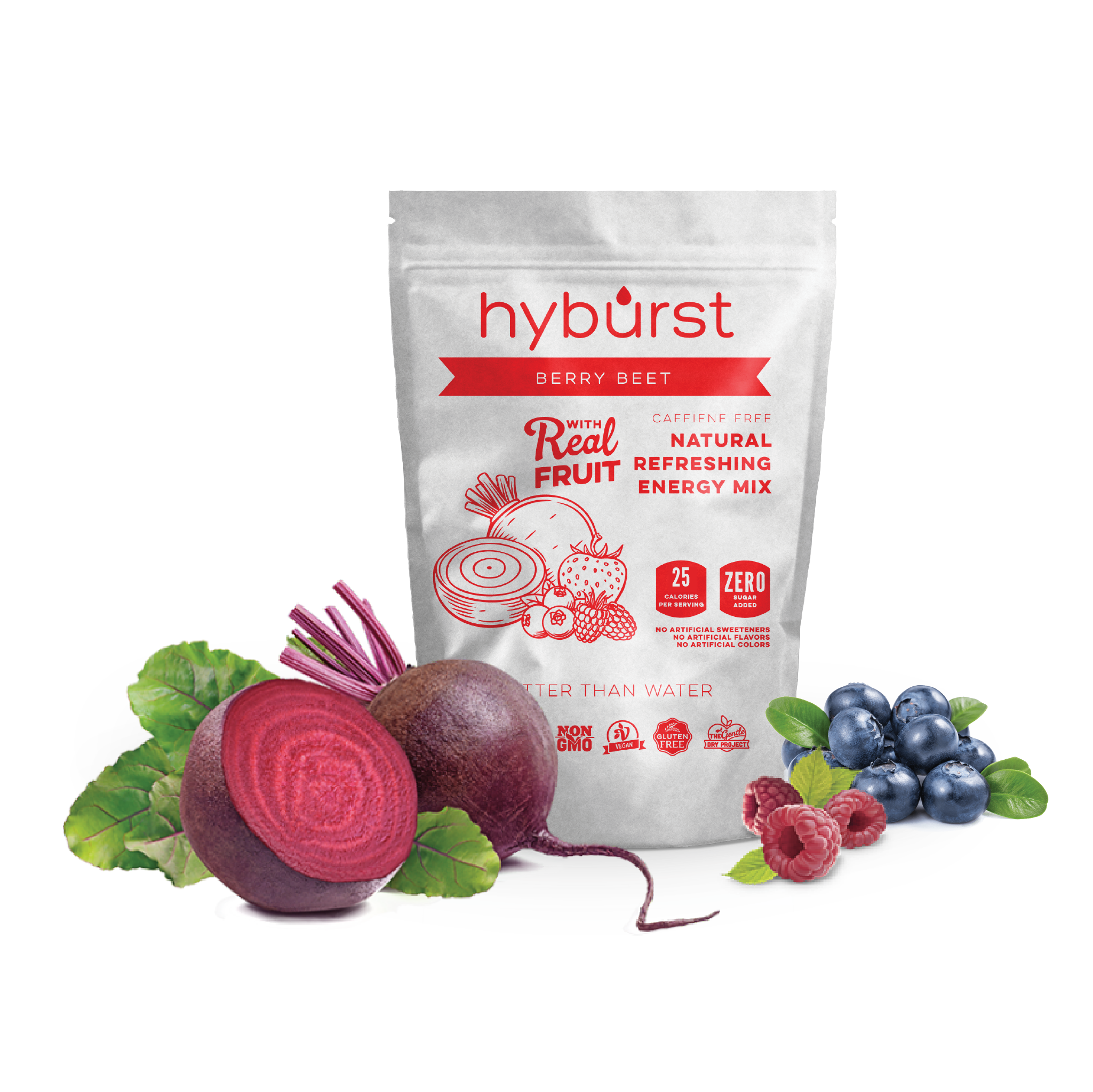 Great for Recovery, Fatigue,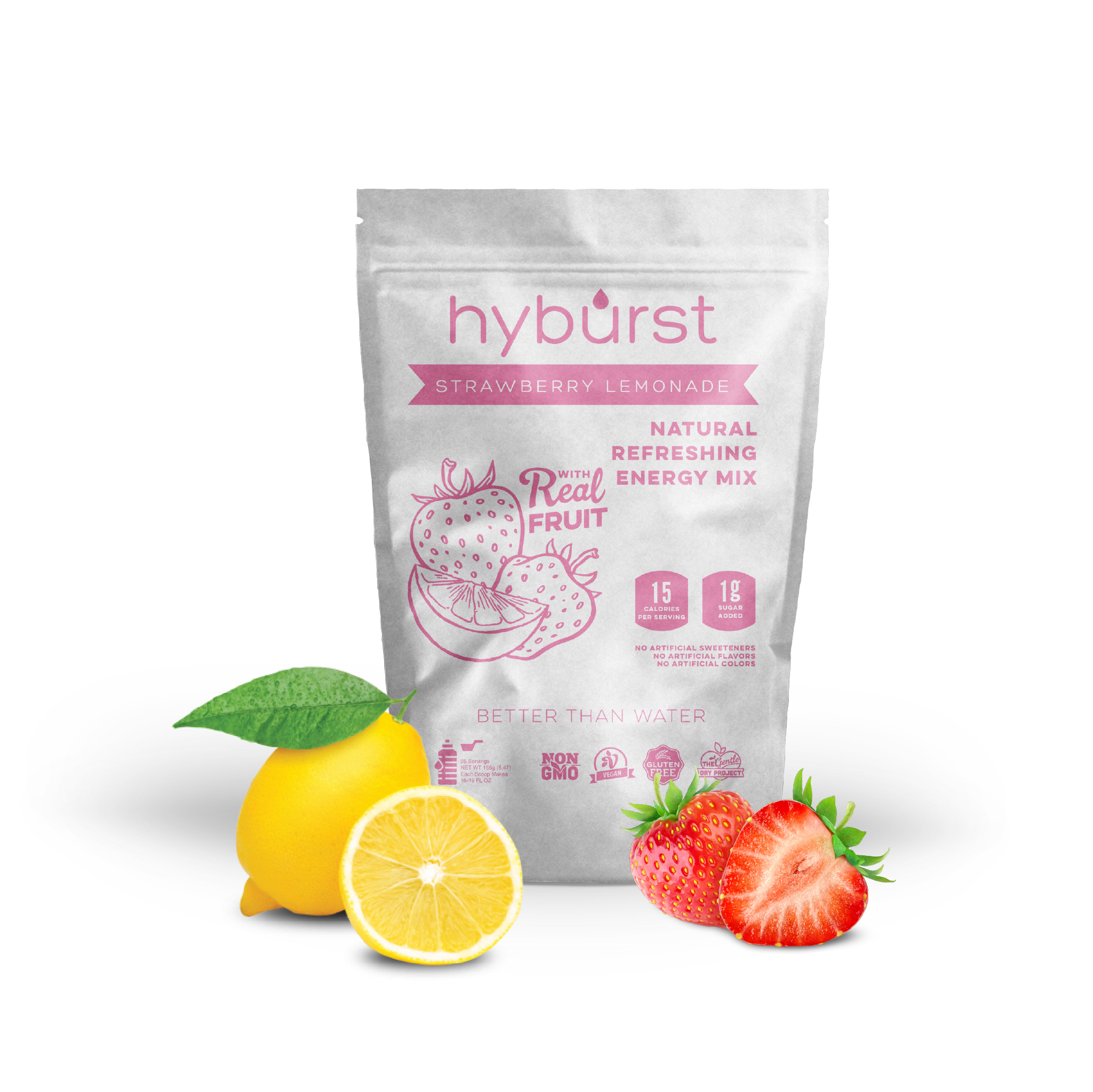 Energy Boost With 40mg Of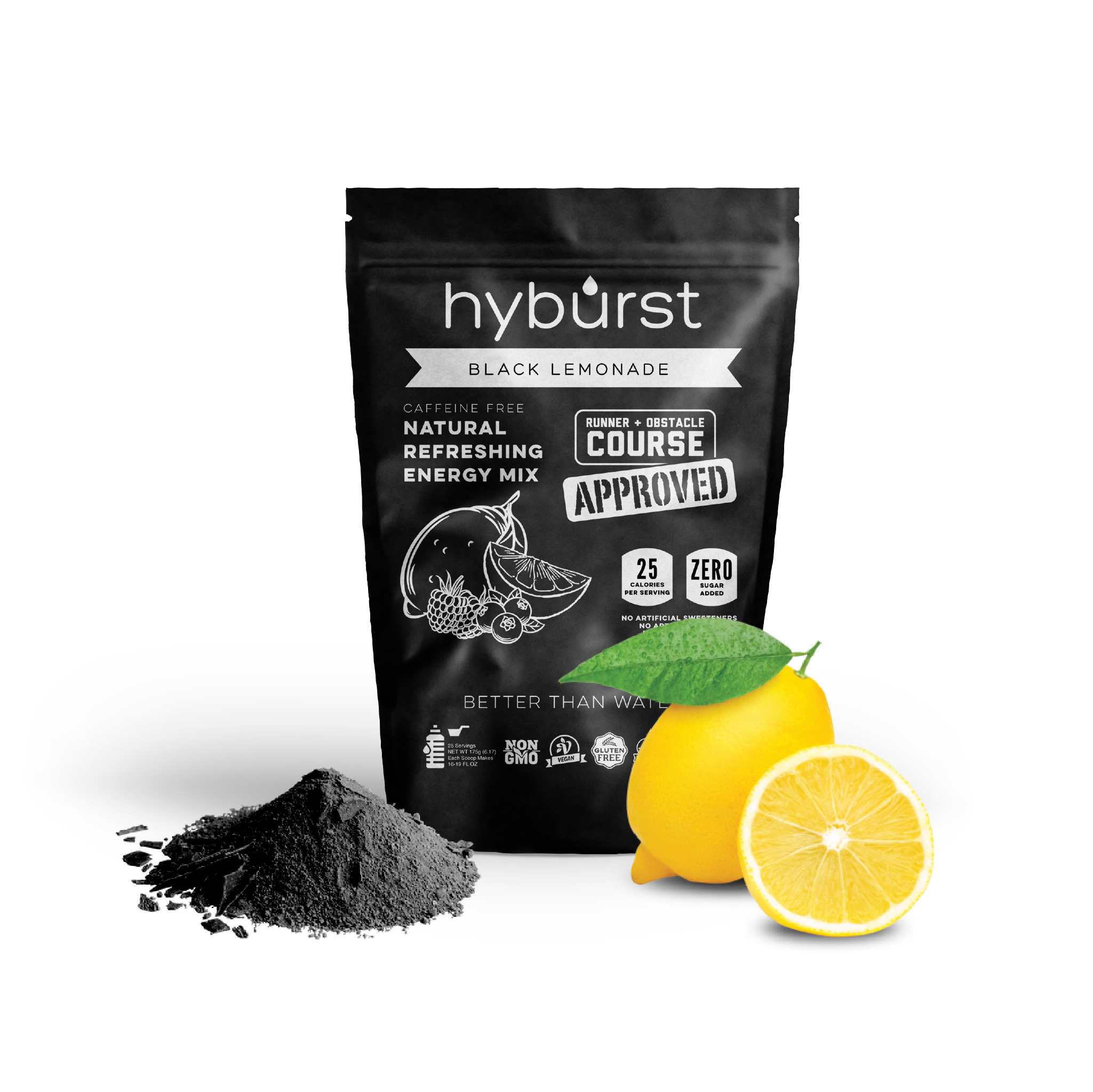 Absorb Vitamins and Nutrients

Shipped to your house for under $28.
Switch products, flavors, how often you
get it and cancel anytime.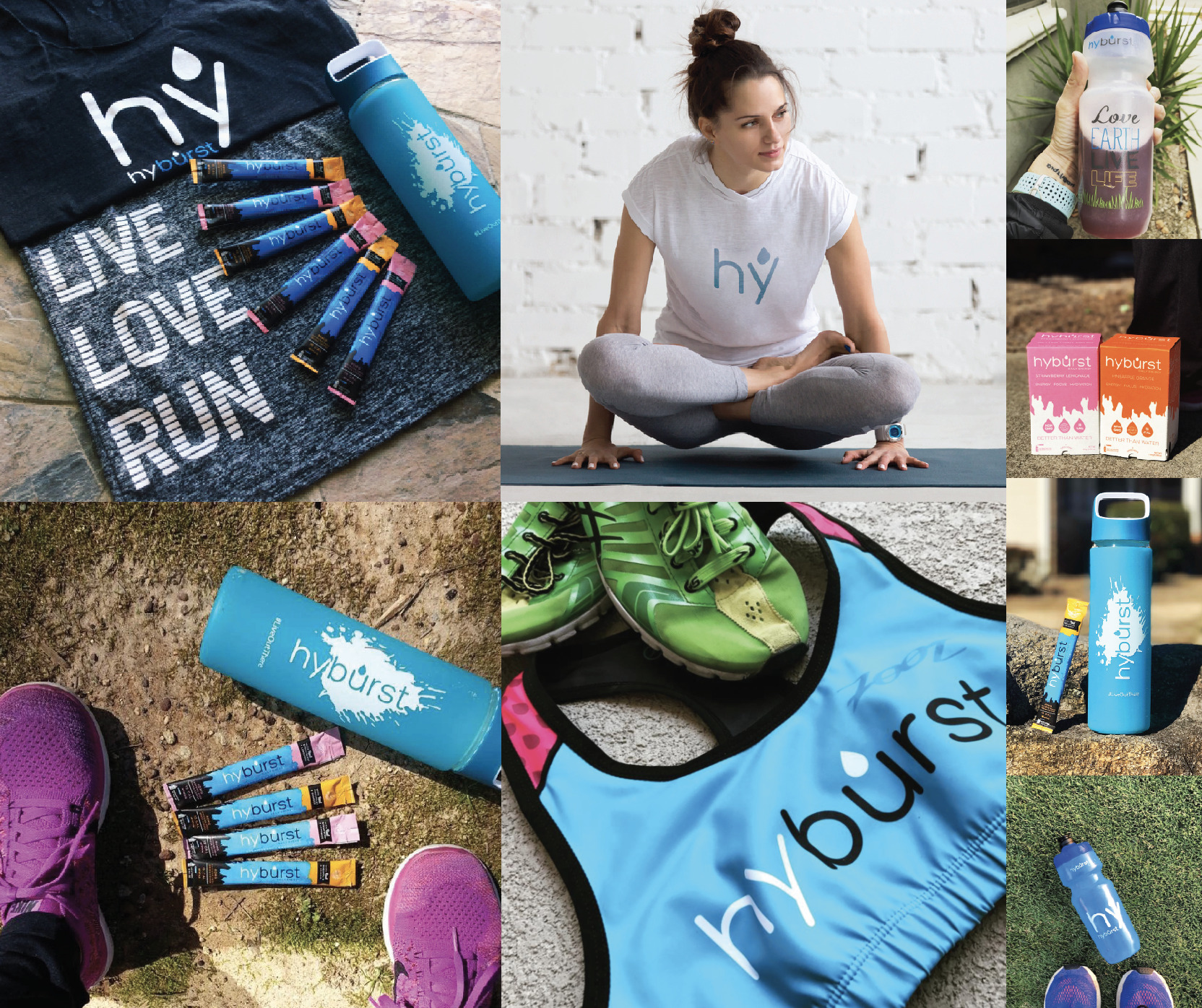 Hyburst was founded by a Food & Beverage manufacturing insider turned ironman, entrepreneur, environmentalist, and inspirational speaker.

Following a successful consulting career in the food & beverage manufacturing industry, Ash founded hyburst to inspire a transformational movement. Hyburst is on a mission to reduce plastic waste and pollution caused by the Food & Beverage industry while supporting consumers on transforming their lives and living fit.

We are a FIT Company and develop products to inspire and serve a healthy lifestlyle. Ash was inspired to create hyburst as an active endurance junky to serve a much needed product for training runs, rides, and swims that wasnt packed with sugar during his training journey of completing over 20 marathons and 7 Ironman's including the world championship in KONA.
Ash's inspirational journey in entrepreneurship and fitness is an example of what he describes as "LIVING EXPANSIVELY."   Ash currently lives in California with his wife Shanda and their son Zack.