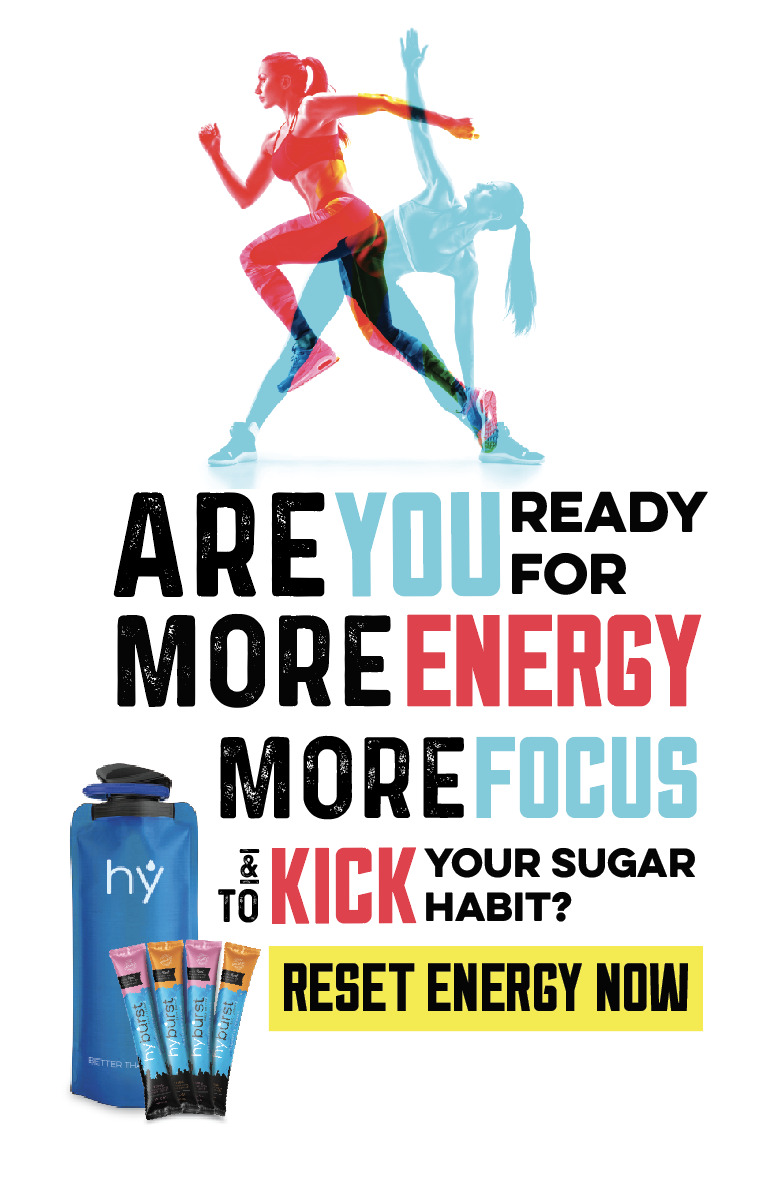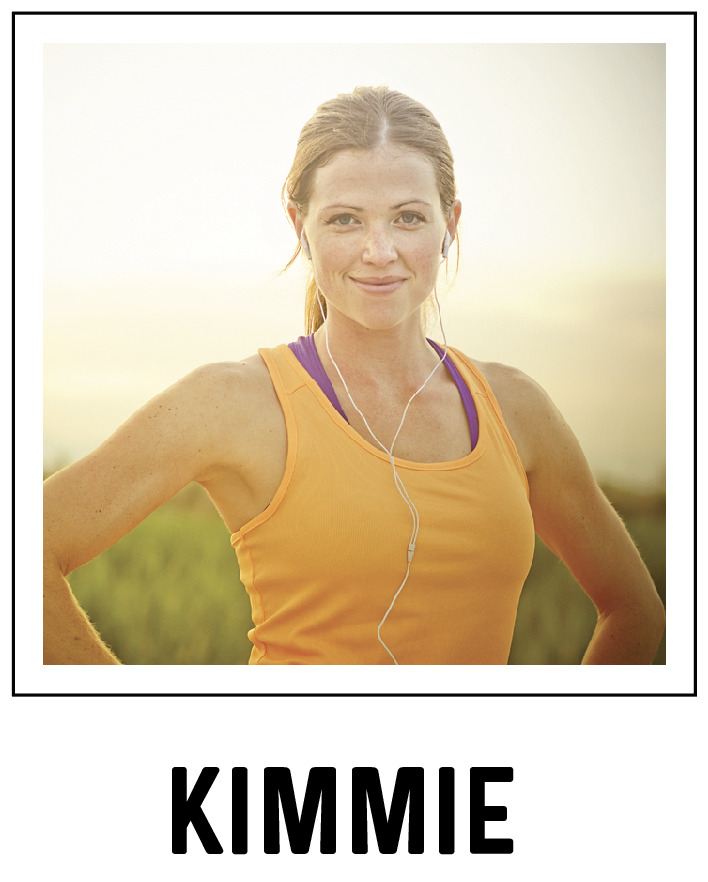 "I use Hyburst after every run. But using it daily during the 7-day challenge made such a huge difference in the way I felt throughout my entire day. I had so much energy and I didn't get that afternooon slump. I love, love, love Hyburst!"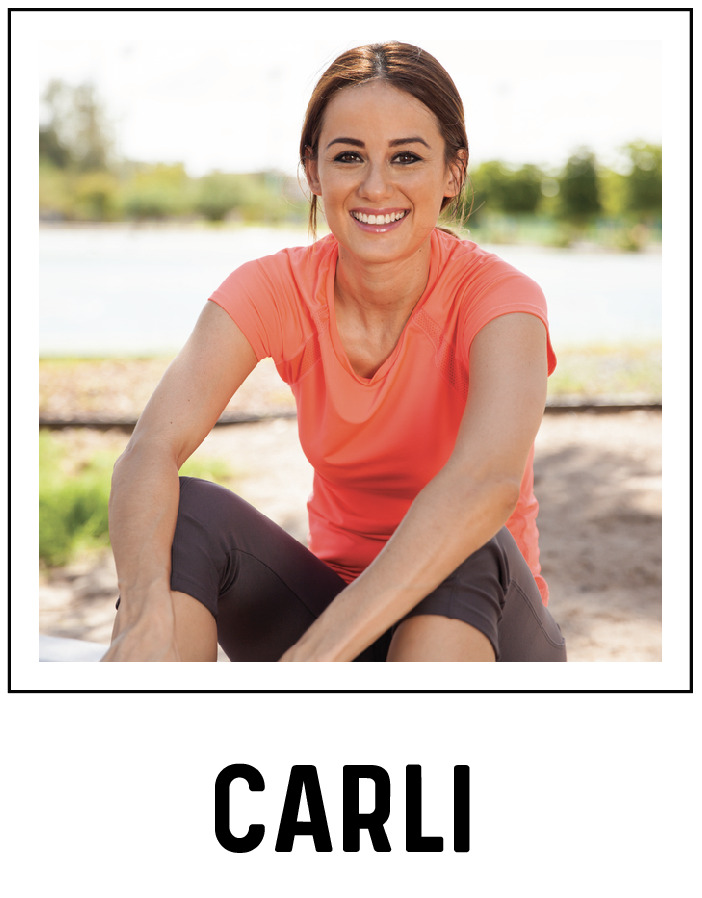 "I first tried hyburst while at an event last november & it was absolutely tasty! It had so much flavor & not chock full of sugar, so it was light & refreshing. I cannot wait to try it out with my current endurance training. stay tuned for another review!"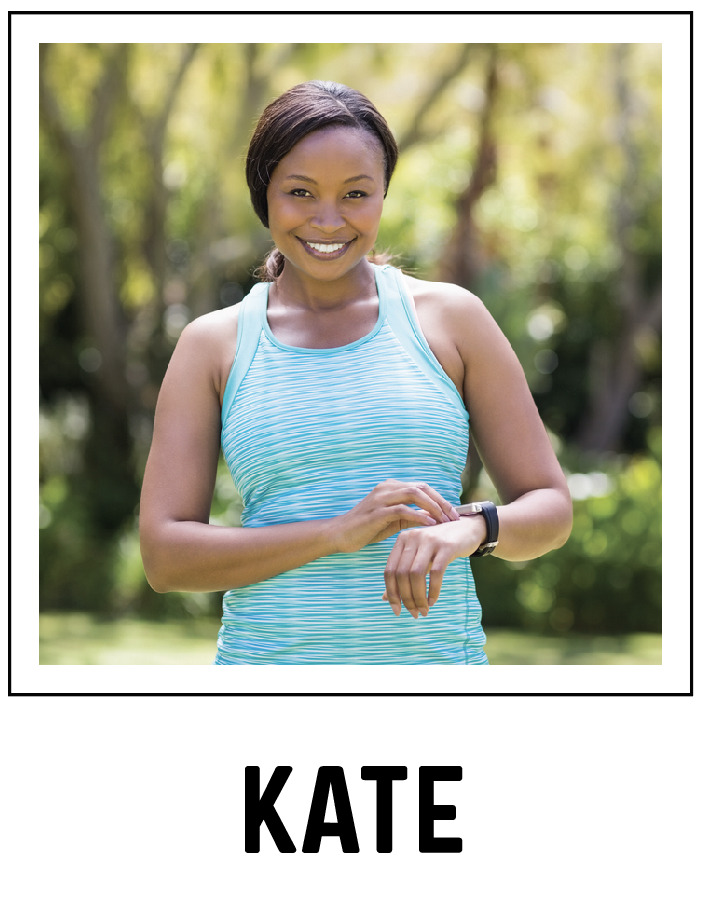 "SO grateful to be introduced to Hyburst!! It not only does it give me just the right amount of energy, but I always feel FOCUSED when I drink it.
My favorite part is the taste. It's not too sweet, it's just the right amount of natural flavor. AND IT'S MADE W REAL FOOD. Thank you! I love it! I will never go back to Nuun again."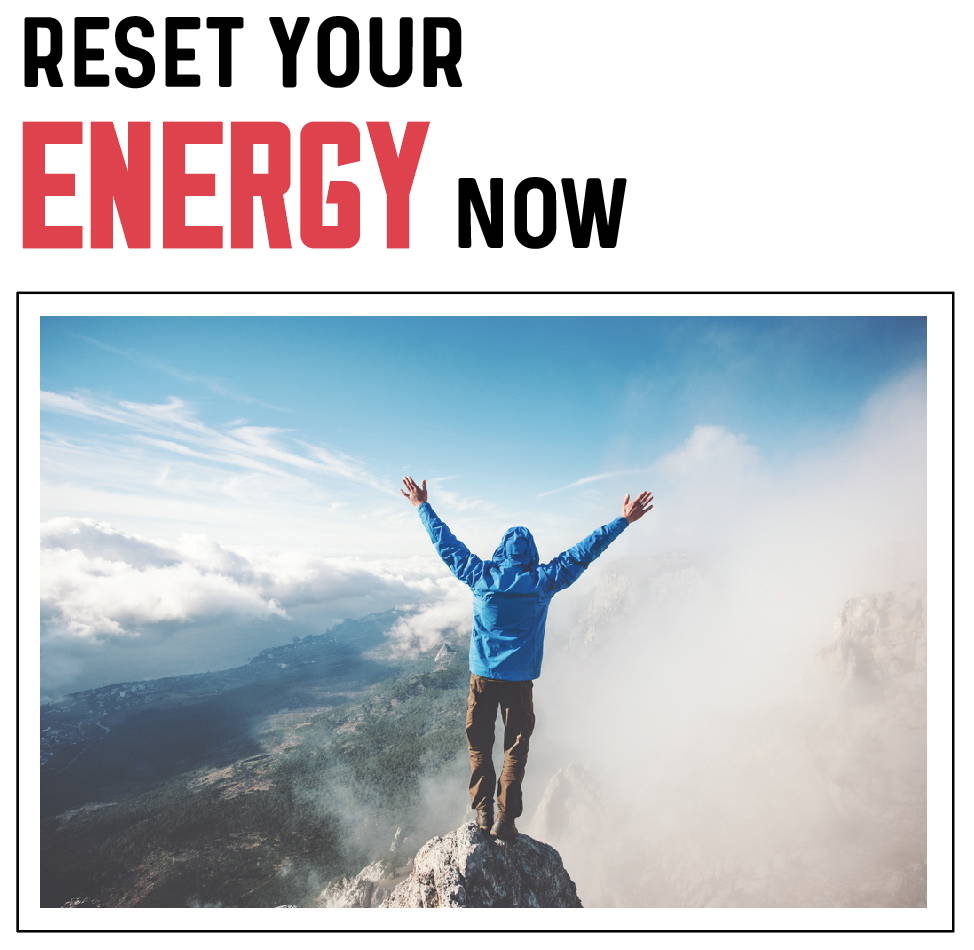 Energize your body with real fruit - which allows your body to produce energy the way it's supposed to naturally.
Hyburst B vitamins are designed for rapid absorption and energize  you by helping your body convert food (carbohydrates) into fuel (glucose).
Hyburst also uses Organic Green Coffee Beans which is clean source of caffeine. Studies show an increase in energy levels.


In recent studies, hydration is directly linked to mood, cognitive ability as well as levels of focus.
By hydrating your body and the systems that work within it to keep you healthy, it allows the brain to function at optimal levels; the nervous system can communicate with the body more efficiently.
Lack of hydration can cause numerous symptoms including problems with focus, memory, brain fatigue and brain fog, as well as headaches, sleep issues, anger, depression, and many more.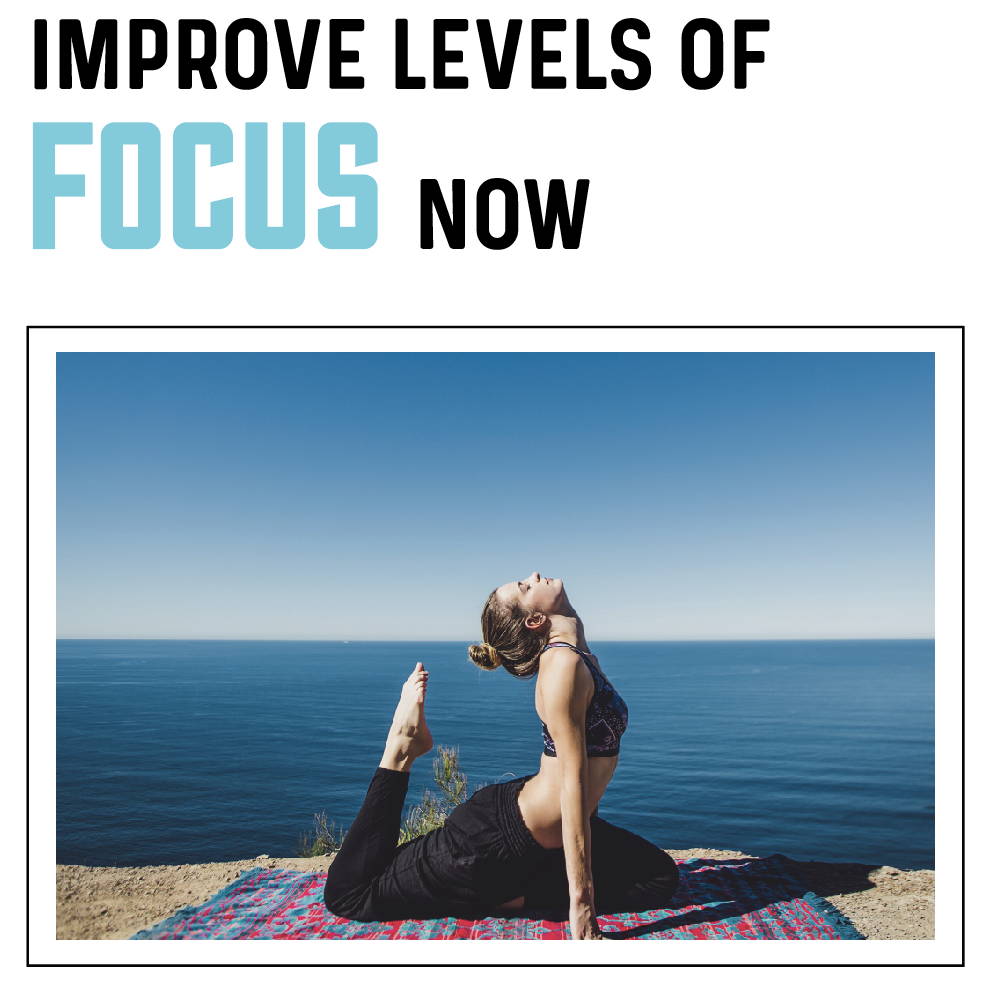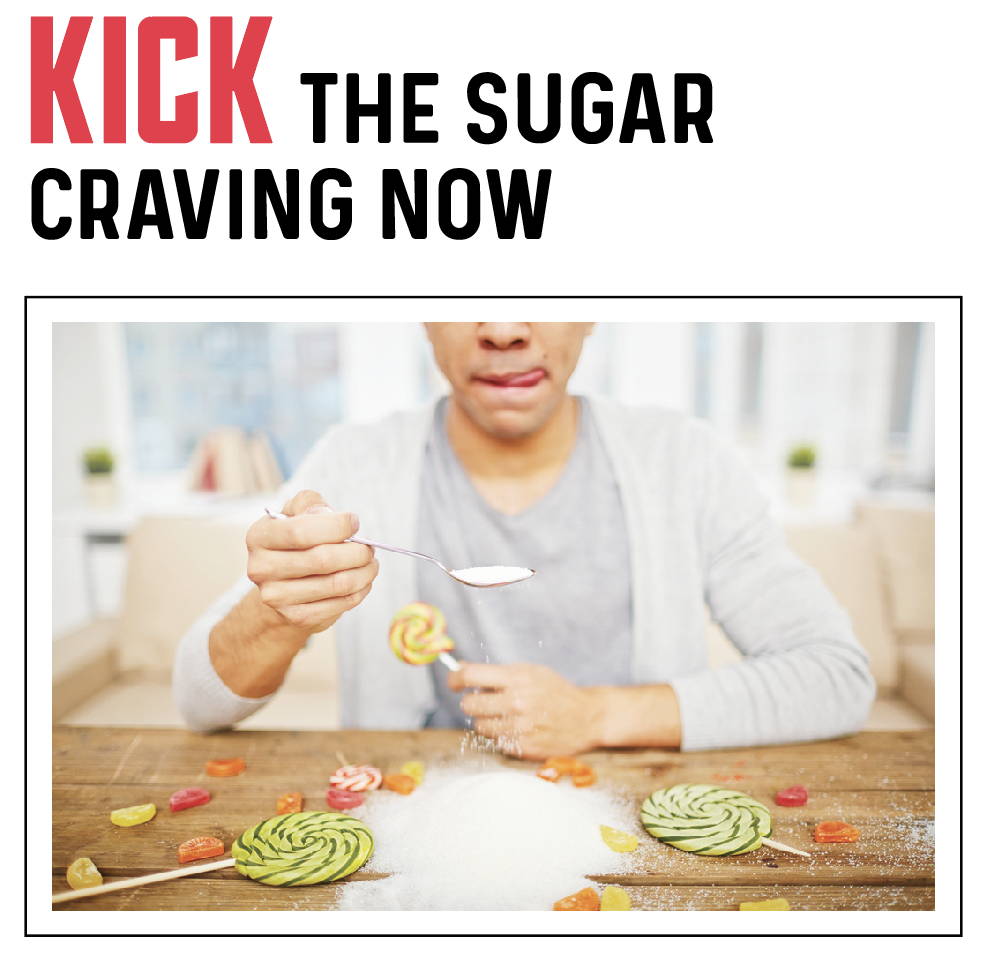 Hyburst has only 2 grams of sugar in one serving (most of which comes from the fruit itself).
Hyburst uses Organic Young Coconut Water and purely Plant-Derived, Sugar-Free Sweeteners to deliver a Sweet, Refreshing Taste.
After the 4 Day Kickstart Challenge - you may experience a reset in your taste buds and say goodbye to all the sugary drinks and hello to a healthier option for good.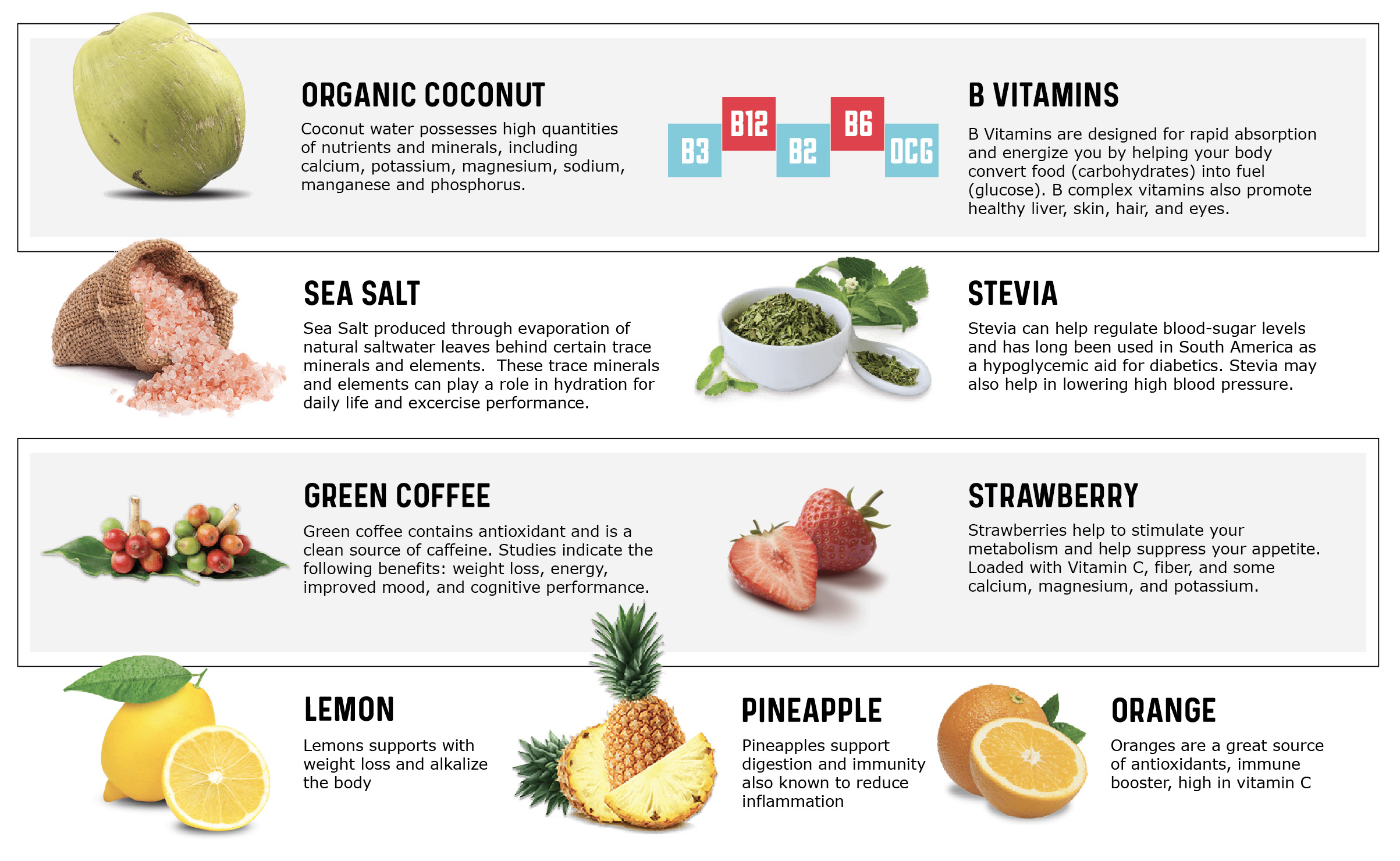 Coconut water possesses high quantities of nutrients and minerals, including calcium, potassium, magnesium, sodium, manganese and phosphorus.

Sea Salt produced through evaporation of natural saltwater leaves behind certain trace minerals and elements. These trace minerals and elements can play a role in hydration for daily life and excercise performance.

Contains antioxidant and is a clean source of caffeine. Studies indicate the following benefits: weight loss, energy, improved mood, and cognitive performance.

B vitamins are designed for rapid absorption and energize you by helping your body convert food (carbohydrates) into fuel (glucose). B complex vitamins also promote healthy liver, skin, hair, and eyes.
Stevia can help regulate blood-sugar levels and has long been used in South America as a hypoglycemic aid for diabetics. Stevia may also help in lowering high blood pressure.
Strawberries help to stimulate your metabolism and help suppress your appetite. Loaded with Vitamin C, fiber, and some calcium, magnesium, and potassium.

Lemons supports with weight loss and alkalize the body

Pineapples support digestion and immunity also known to reduce inflammation

Oranges are a great source of antioxidants, immune booster, high in vitamin C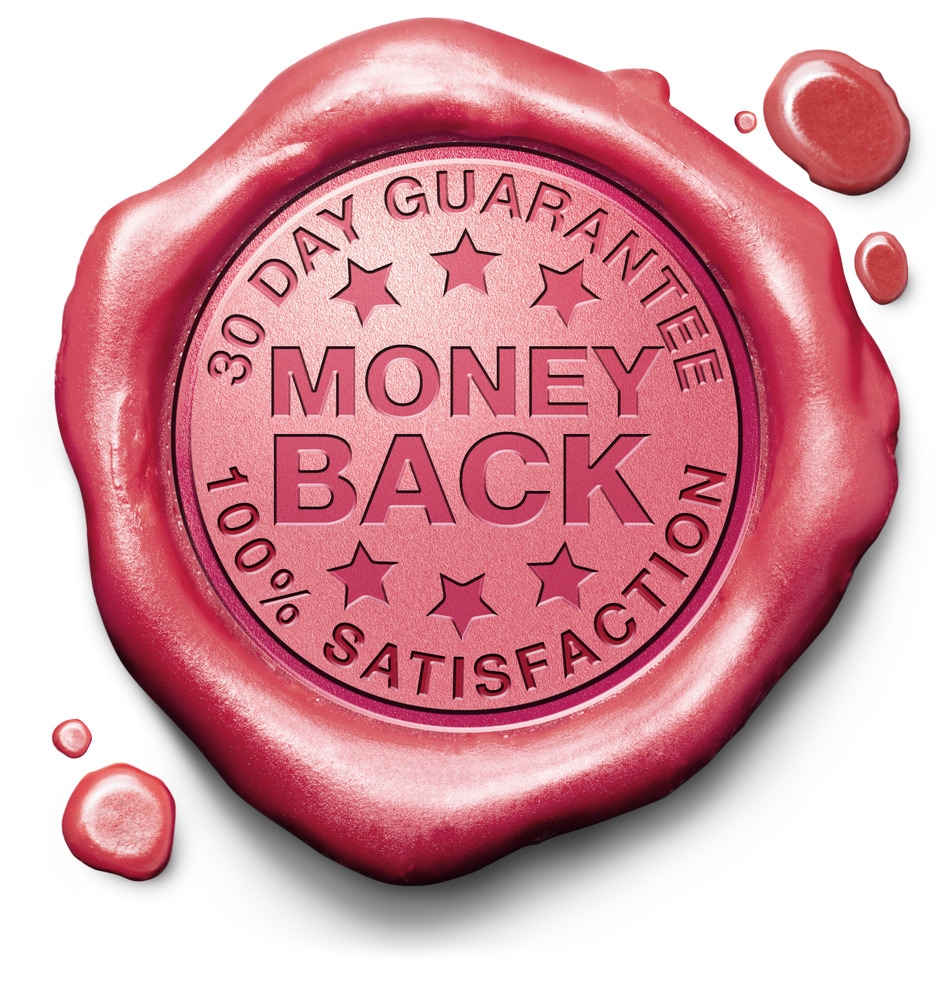 Order right now with confidence.
Try it out for 30 days & if it doesnt work for you, you'll get your money back. There is no risk in giving it a try. Even if you dont like the flavor, you can get your money back!
About Hyburst
Ash Ghandehari is a Food & Beverage manufacturing insider turned entrepreneur, author, environmentalist, and inspirational speaker.

Following a successful consulting career in the food & beverage manufacturing industry, Ash founded hyburst and LiveFitNow.tv to inspire a transformational movement. His mission is to reduce the plastic waste and emissions caused by the Food & Beverage industry while educating consumers on transforming their lives and living.

Ash is an endurance junky and has completed over 20 marathons and 7 Ironman's including the world championship in KONA. Ash's inspirational journey in entrepreneurship and fitness is an example of what he describes "LIVING EXPANSIVELY."

Ash currently lives in California with his wife Shanda and their son Zack while he is preparing to set a world record duathlon across America.
Questions? Email zack@hyburst.com or call (619)-800-7440