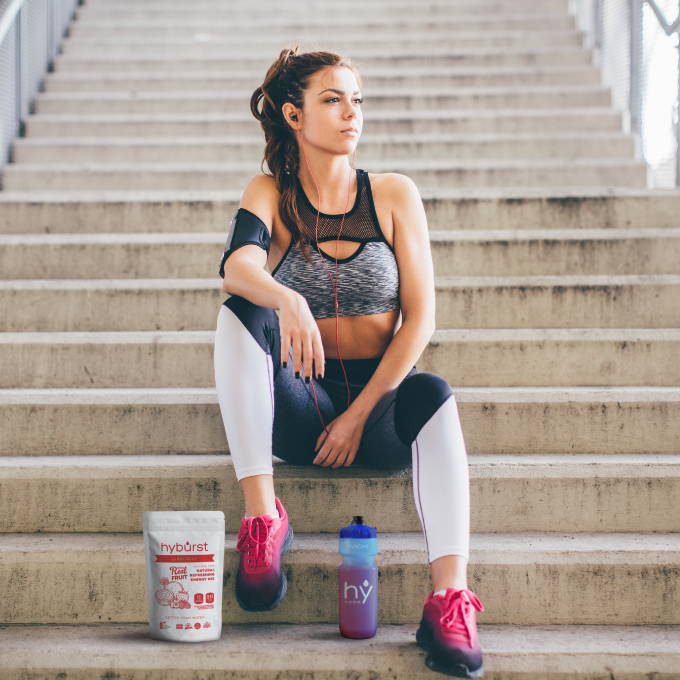 Performance

Many bodily functions depend on electrolytes. Optimal performance requires a consistent and adequate supply of these important nutrients. Hyburst provides you with the nutrients you need in order to perform at your best.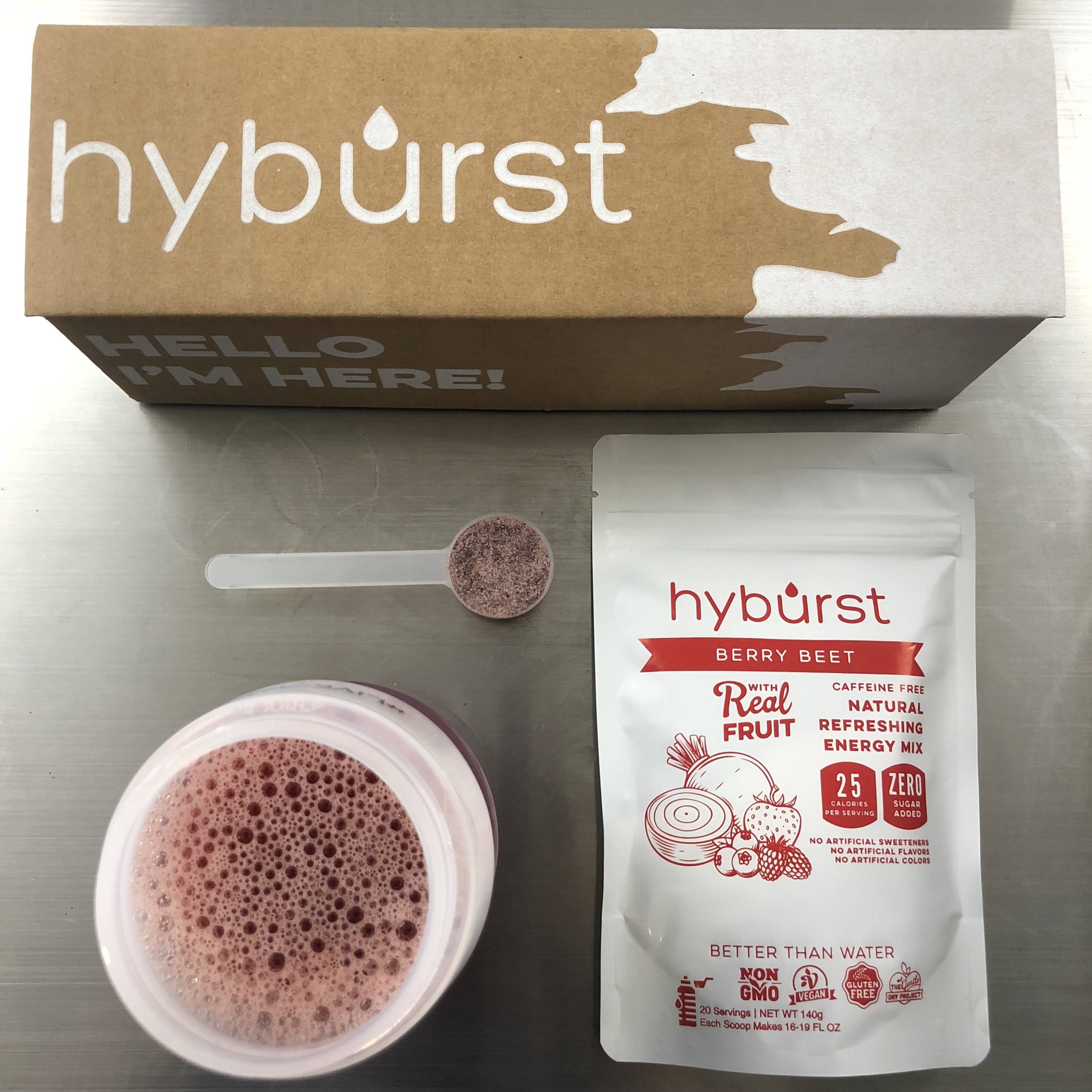 Ingredients

Hyburst sources the highest quality ingredients . We use REAL FRUIT that is gently dried, to make sure that we are maintaining more nutrients than traditional drying methods. Hyburst also contains a unique blend of B-Vitamins, Sea salt, Potassium and Zinc that work together to keep you hydrated focused and ready to perform.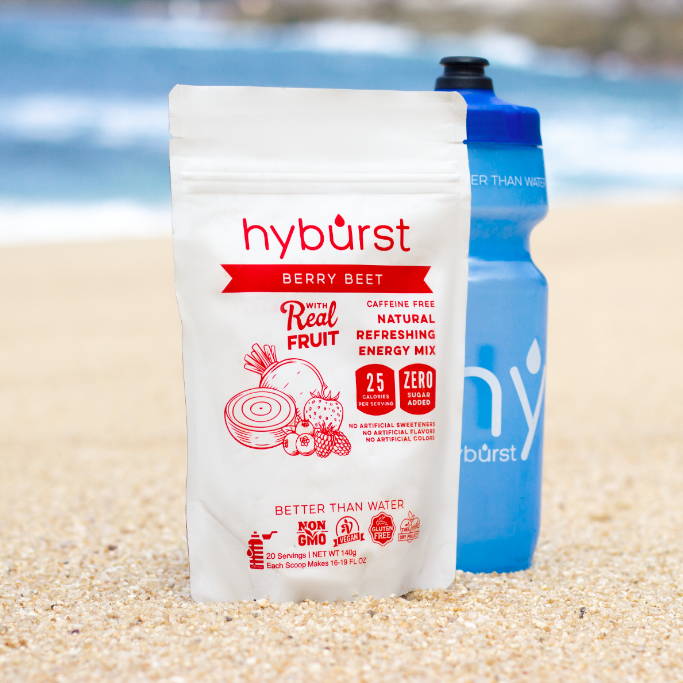 Convienience

With a resealable zippered pouch, the powdered formula is perfectly convenient for an on the go use and while traveling. The scoop makes it easy and convenient to portion out every scoop.
Hydration is THE major key to any of the results that you may desire for your health and body... energy, endurance, mental focus, weight loss, clear skin, faster metabolism - and we are just scratching the surface.

Hyburst is more than an electrolyte powder that mixes with water. It is a water supercharger. It is more than a lifestyle enhancement drink. It is the lifestyle transformation drink. It is more than just a drink for a better future. Hyburst is a better drink for a better now.  
Weather you are a parent, athlete, yogi, business owner or world explorer, your body could be more efficient and produce better results, couldn't it? With Hyburst, you will experience natural all day energy - which means getting more done in the day, better workouts, feeling good in your body and getting the next level of results in your life! Hyburst contains the highest nutrient dense fruit powder on the market with exceptional bio-available b-vitamins that keep your body in top shape and running like an efficient machine.

Hyburst is created with certified organic and non-GMO ingredients, only 1 gram of sugar, and produced in a sustainable and environmentally friendly way. Hyburst was created so that you could experience your own personal transformation through the nourishment of your body of a better product for your health and the health of the world.
Hyburst is on a mission to reduce the plastic waste and pollution caused by the Food & Beverage industry while supporting consumers on transforming their lives and living fit. Hyburst was created to inspire a transformational movement. And that movment begins with you feeling good, energized and full of life - living out your dreams - inspiring your own movement.


"I really only drink water which can be boring sometime(s). When I tried this drink, I realized I needed some hydration and flavor. I love it!"
- Kim P
"Love it!
Fantastic product and it keeps me hydrated. I actually have never liked beets, but somehow this blend tastes great."
- Neil M.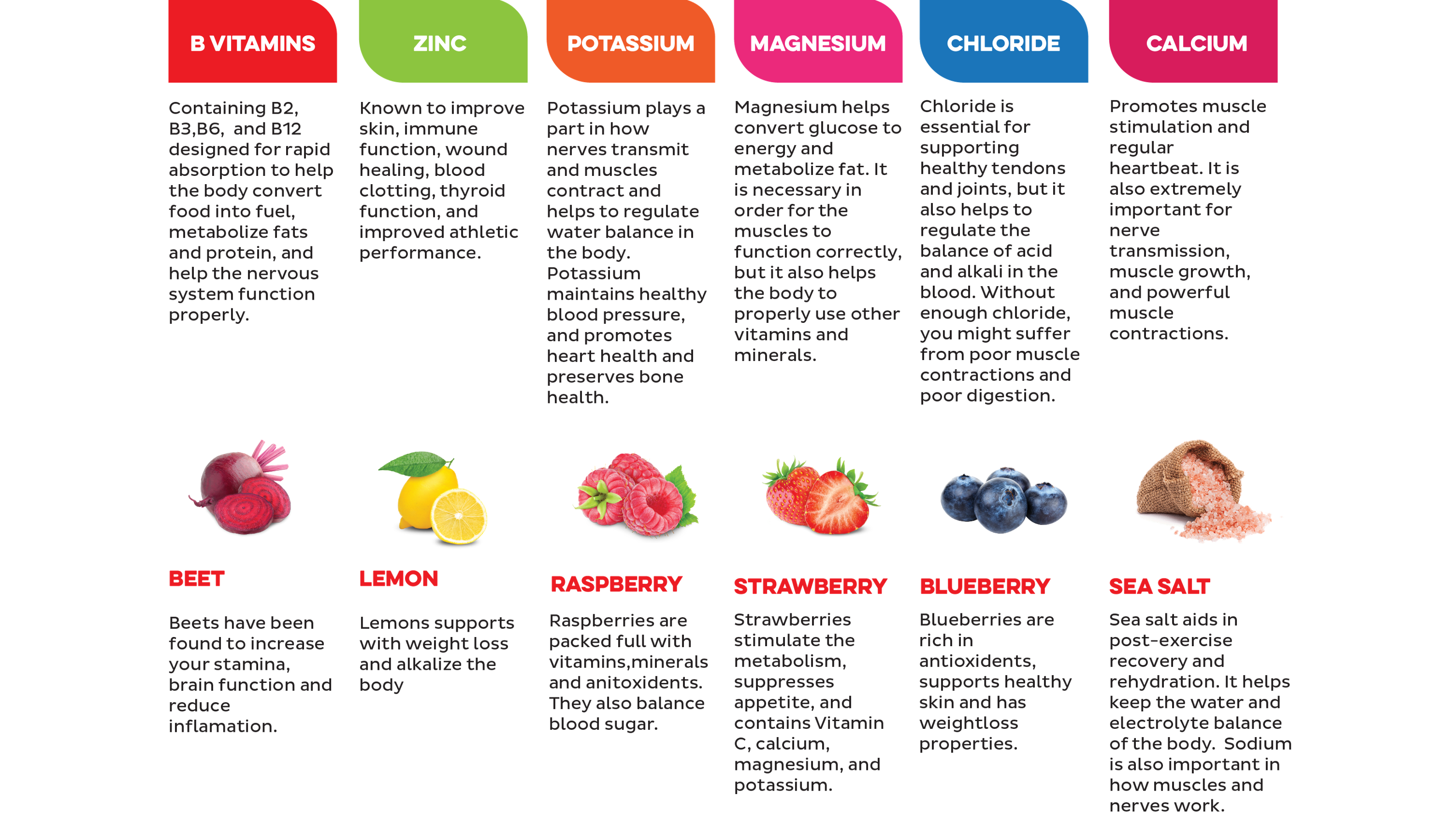 The 100% No-Risk Promise
Order right now with confidence!
---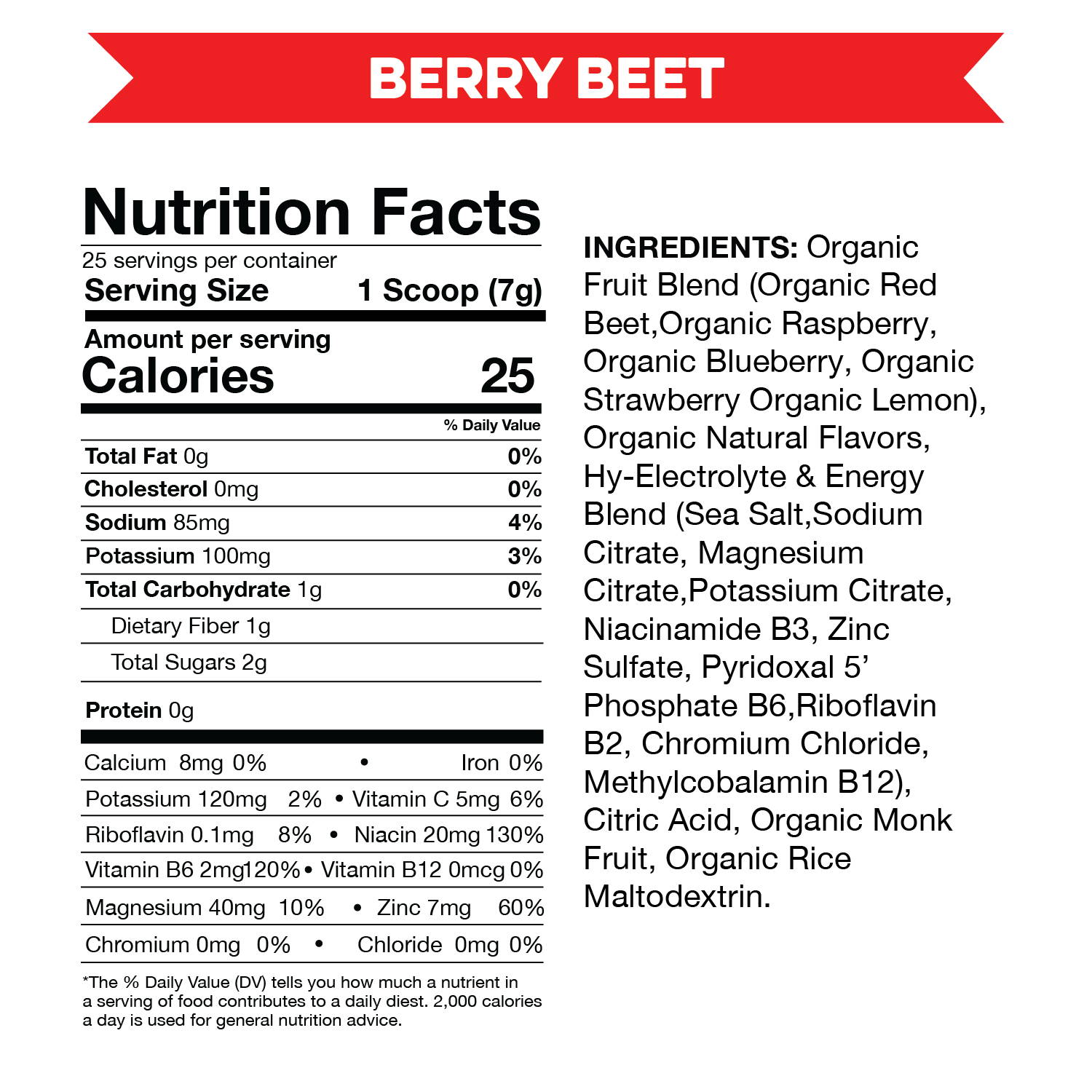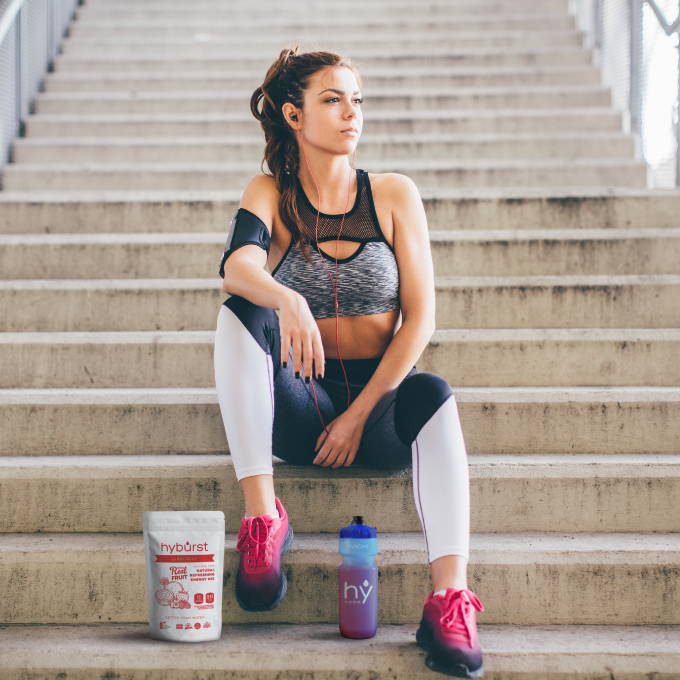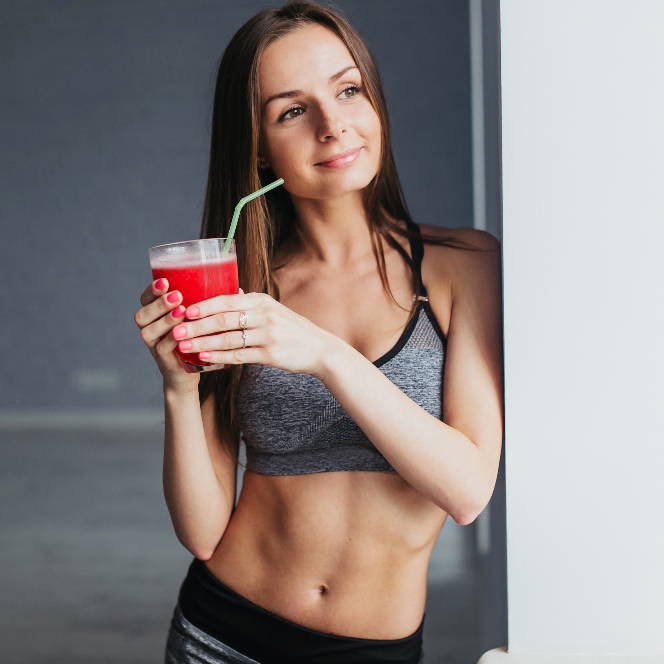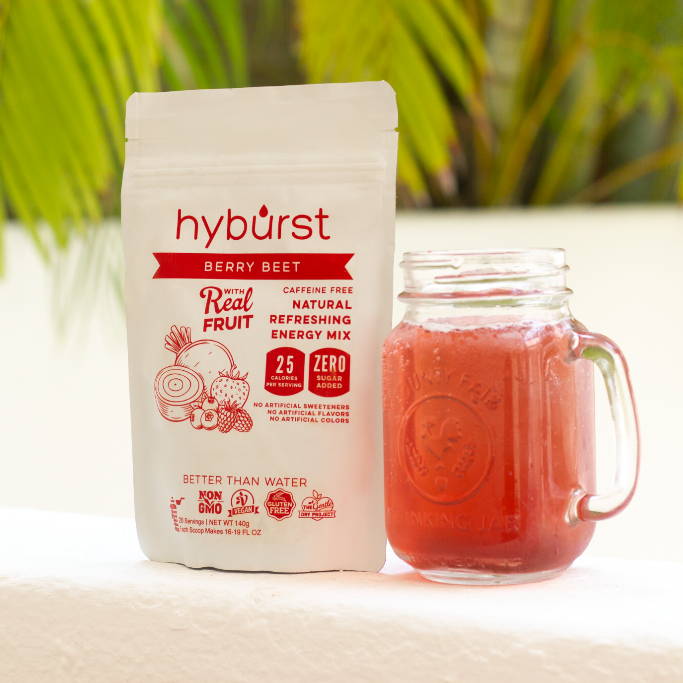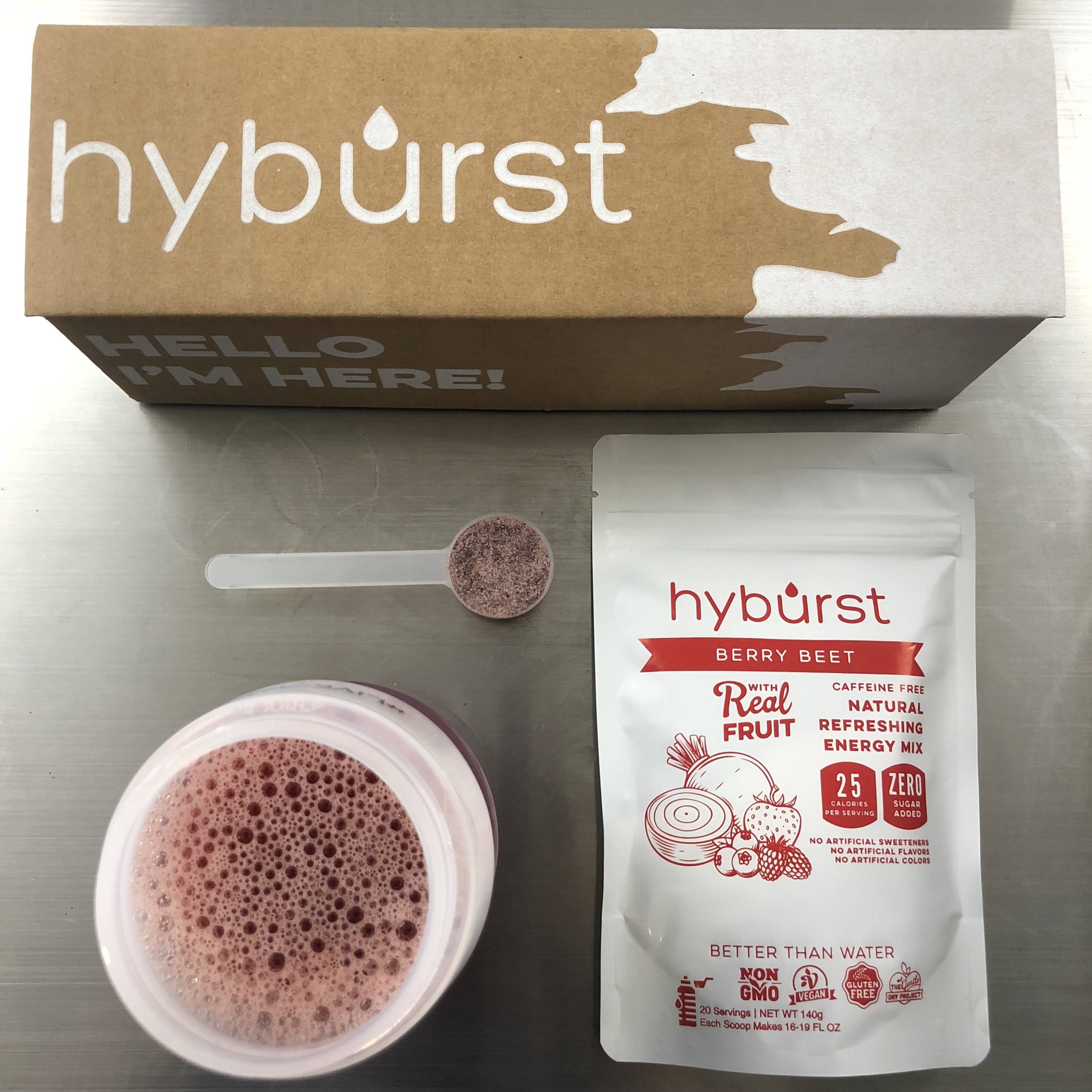 Subscribe &
Save 30%
Retail Price - $39.97
Subscription Price - $27.97

Hurry and save up to 30% OFF when you subscribe TODAY. This is a limited-time offer only.

✔ Free Shipping
✔ Cancel anytime
✔ 100% Money-back guarantee