Obstacle Course Tips: Three Ways to Conquer the Rope Climb
Today, we talking about the different ways to climb the rope. The three techniques that are most common are the No Feet Technique, J-Hook, and S-Hook.
We have one rope climb technique that is good for beginners, one rope climb technique that is good for speed and one rope climb technique that is good for when you are fatigued.
Now, when doing the rope climb, the three techniques that I typically use are the No Feet Technique, J-Hook, and S-Hook.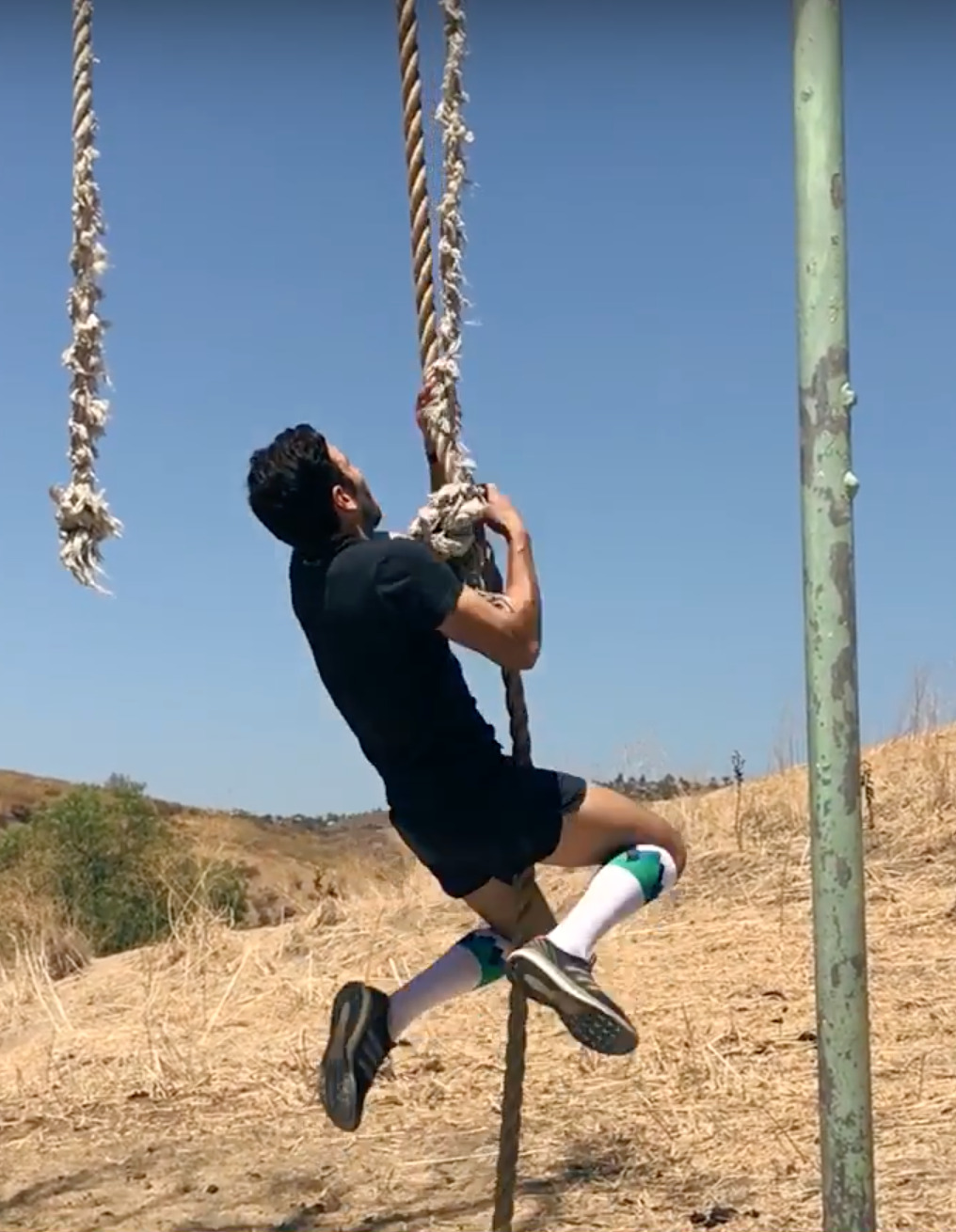 No Feet Technique
So, you're just grabbing the rope and just powering up. You grab the rope and let your feet hang.
If you have enough strength to do that, it's the fastest way to go up and the most simple.
J-Hook Technique
Now, the next method is the J-Hook.
You wanna grab the rope as high as you can or some people typically jump.
But, in the end, what they do is come up, and you're basically just putting your foot on top of it.
Now, you move up and then you move your feet up, and you continue to go.
Now, the J-Hook is effective, it's not the best method nor the quickest, but it is the best for any beginner or any immediate to OCR racer.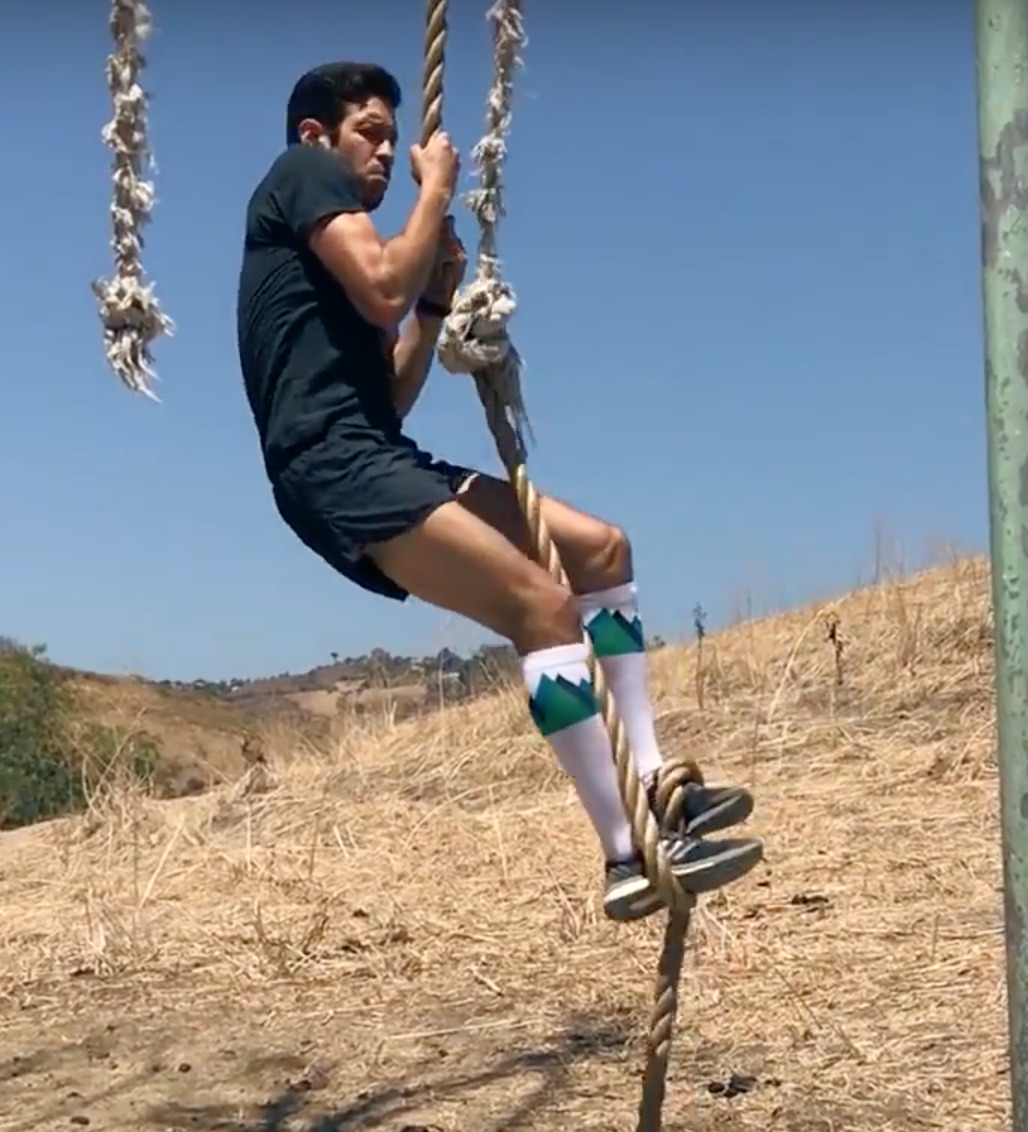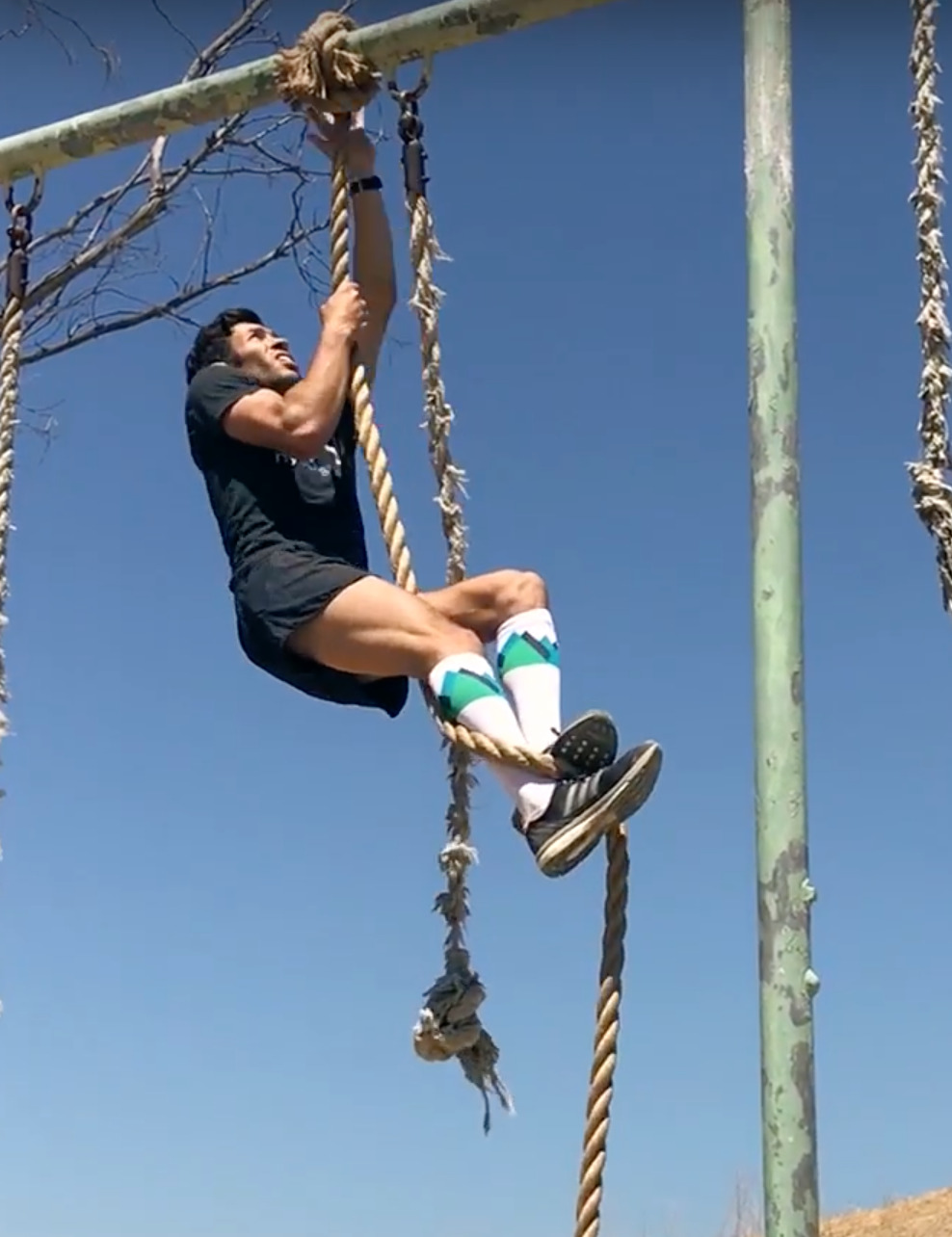 S-Hook Technique
The best method I found is called the S-Hook.
Now, the S-Hook, what you wanna do is you wanna wrap your leg around the rope, and then pinch it with your other foot.
The benefit to using the S-Hook is, it doesn't matter how dead, how tired, fatigued, or how taxed you are from any other obstacle.
You can always do the S-Hook, and your always gonna get to the top.
So when you grab on and start to climb up, you can physically relax there.
Move up again, and you can do so hardly using any grip strength or, physical strength in the upper body at all, it's all in the legs.
Then tap, and let yourself down.
So, when securing your body and making sure you have a successful climb, S-Hook is always the way to go.
If You are looking to improve your running time and create explosive results click here for a full Plyometric Workout that is simple and you can do anywhere.
Hydration is an important piece to trainings and races. Be sure to get your hyburst 10-pack below the video today.
Check out all three Rope Climb Techniques with the video here:
Zezty Strawberry Lemonade 30ct
Mix To Go Daily Hydration 15 Strawberry Lemonade 15 Orange Pineapple