For me, setting New Year's Resolutions meant assigning my goals a deadline attached to a calendar year, and that totally set me up for failure! (Apparently, I'm not alone—more than 90 percent of people who set New Year's Resolutions fail to keep them.)
What I realized is that EVERY SINGLE DAY is a new opportunity for me to be actively enrolled in—and passionate about—my life, my goals, and my vision.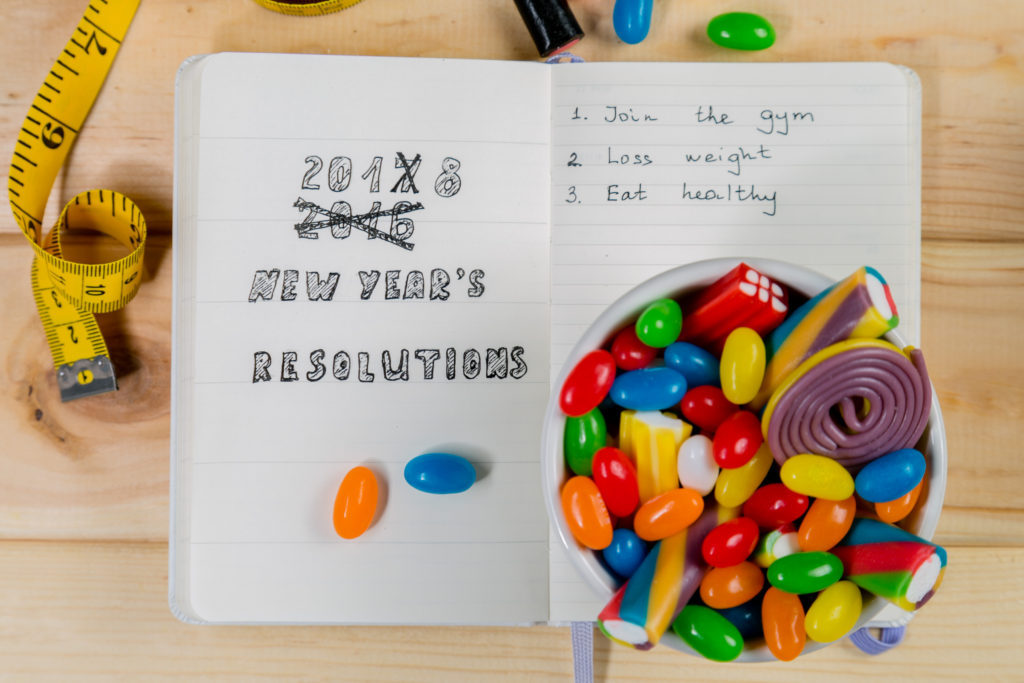 To that end, I decided to make a new commitment to my vision—a commitment I'd renew every single day.
The first step: to rid my mind of all the toxic belief systems and habits that keep me from getting the results I want (talking down to myself about how I messed up, telling myself I'll never be able to accomplish my goals, reverting back to my stories around why it's not even possible for me to reach the dream I was so fired up about).
It was time for a Mindset Detox.
I spent seven days detoxing my mind, and the results were astonishing!
The detox gave me a massive upgrade in almost every area of my life: energy, thoughts, habits, relationships, and fitness (I even lost seven pounds without trying! Seriously, guys … I am FIRED UP about this!).
And that why I want to share it with you, so you can create similar results in YOUR life, as they relate to your vision. (Get my  Mindset Detox: How to Cultivate the Winner's Mindset Sheet here when you're done reading, and use it in your day to day life to create massive results in your life!)
Okay, so I knew where I had to start with this detox … and the steps I needed to take:
It was critical to define my WHY: my intention for detoxing my mind.
I wanted to cut out as much negativity as possible, and create positive habits that would enable me to take actual steps toward aligning my life with my vision for my life, which includes passionate relationships, feeling and looking better, having more energy, and feeling more motivated about reaching my daily, weekly, and longer-term goals.
Next, I committed to the following list of actions over the course of my 7-Day Mindset Detox:
– Wake up one hour early (while still getting proper rest).
– Eat healthy, minimizing sugar intake, and stay hydrated, incorporating plenty of electrolytes and clean water (it's important to create a solid foundation for your body's optimal performance).
– Make my bed.
– Complete a morning ritual routine involving meditation and cold showers (see below).
– Replace all forms of negative entertainment with inspiring or educational content.
– Avoid gossip and sidetalk.
– Complete at least one hour of intense exercise.
Then, it was time to launch!
Here's a day-by-day breakdown of my 7-Day Mindset Detox:
Day 1
I woke up an hour early to start my day with a morning meditation and a cold shower. This changed my physiology, got me out of my comfort zone, and gave me the momentum I needed to tackle certain tasks head-on (tasks I'd normally resist, like having difficult conversations). I then proceeded to mindfully eat a healthy breakfast with plenty of water. I chose to take a break from coffee, even though I love coffee.
Finally, before I left for work, I made my bed and checked another item off my list. It was before 7 a.m. and I had already accomplished so much! Awesome! I was already feeling great.
Then, while exercising, I listened to one of my favorite books, Think And Grow Rich, and surprisingly, I felt totally motivated and energized, which shocked me! No super loud music?! Plus, I was learning while exercising—a two-for-one deal!
At the end of Day 1, as I reflected on the Mindset Detox, I felt accomplished. I couldn't wait to wake up on Day 2 to experience more!
Day 2
Day 2 started out much like Day 1. I woke up and completed my morning routine with meditation and a cold shower. Because I'd been drinking coffee every morning for the past several months, I started to get a minor headache from caffeine withdrawals. Instead of drinking plain water on Day 2, I drank Hyburst which, thanks to its green coffee bean extract and super-charged electrolytes, helped relieve my headache.
This was another successful day, and I went to bed feeling empowered.
Day 3
On Day 3, I felt like I lost a bit of momentum. However, I still felt empowered and in charge of how my day was unfolding. Despite the loss of momentum, I was creating a better day than I would have if I wasn't making a conscious effort to detox my mindset.
Although I'd still consider Day 3 a success, it was the hardest yet.
Day 4
I hit a wall. Where my momentum slowed down on Day 3, it completely stopped on Day 4. I knew from experience that this day was a crossroads of sorts: I could rubberband back to my old habits, or I could stay committed to my Mindset Detox and my vision. Of course, I chose to stay committed and be kind to myself, knowing that this loss of momentum would pass.
As I reflected on Day 4, I felt relieved to have made it through without falling back into old habits. I was looking forward to Day 5!
Day 5
And … I was back! I woke up on Day 5 feeling passionate and fired up. Because I hadn't let myself fall into my old habit of negative self-talk when I lost momentum on Day 4, I woke up on Day 5 feeling more confident and satisfied with what was unfolding in my daily experience. I was invigorated with energy and life. I was running the day—the day was no longer running me.
Things took a turn when I got to the gym. For a moment, I craved some fast, upbeat music to power through my workout. But I'd made a commitment to consume only educational or inspirational media, so when I checked in with myself, I made the conscious decision to stick to that commitment rather than giving in to my immediate emotional desire for music.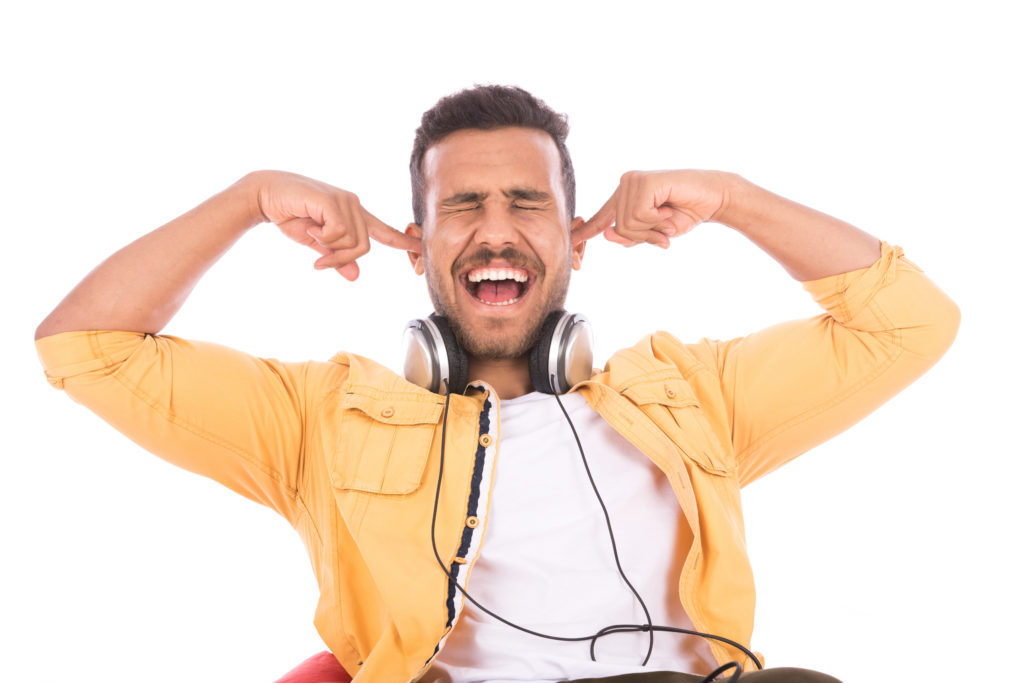 Then something crazy happened: all of a sudden, a woman's voice popped into my head and started singing to me. Britney Spears was playing on repeat in my mind (not the educational or inspirational media I was going for!). What?! How could this be? I haven't listened to that since I was like 12!
I acknowledged what was happening, refocused my mind, and the imaginary music went away. (Thank God! LOL.)
At the end of Day 5, I reflected on how far I'd come … and I looked forward to the final two days of my Mindset Detox.
Day 6
I've never felt so clear about who I am and what I am up to in life. I greeted Day 6 with the deep knowledge that my life experience is completely under my control. My mind wasn't stressed out or worried about petty things. Happiness and energy radiated from me, and I thought, THIS is why I chose to do this Mindset Detox!
I felt like I'd been reborn! It was the feeling I knew was possible … calm, confident, in control, and in gratitude.
Day 7
I spent Day 7 creating mental space to reflect and integrate this new way of living into my daily life. I knew it would be easy for me to fall back into old habits and patterns, and into the way life was the week before the Mindset Detox, but at this point I didn't want to.
Already, after just seven days, I was experiencing greater freedom, confidence, energy, relationships, health, and wealth.
So why stop?
I decided to incorporate the same processes and systems I'd used for the past week into my daily life because of the awesome results I created, including: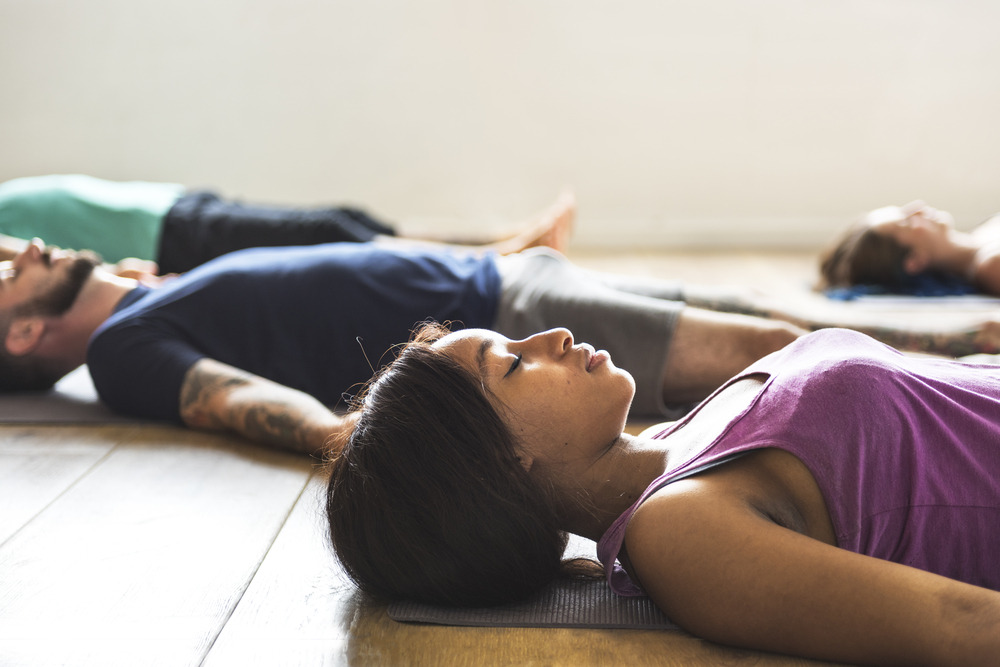 – Developing a morning ritual that set my day up for success.
– Losing seven pounds (and being able to see my abs again!).
– Eating healthier—which made me feel better.
– Refraining from engaging in negative thoughts and influences.
– Learning and integrating abundance principles into my daily life.
– Feeling more confident and inspired in life's daily activities.
– Developing more focus, energy, and stamina to get powerfully through the day.
Making these processes part of my daily life has helped me turn them into healthy habits, which means they are now much easier for me to stick to … the resistance is barely ever an issue anymore.
I feel better in my body, too—more confident, and ALIVE with energy and passion!
The 7-Day Mindset Detox was one of the best gifts I could give myself, and I would love for you to feel this way, too.
That's why I put together a Mindset Detox sheet designed to help you create YOUR perfect day! You can get it here, at no cost .
Oh, and guess what? This detox inspired me to create a video training series to help you create more success daily and long-term … which I'll send you as an extra bonus, when you get the Mindset Detox sheet!
I can't guarantee you'll get the same results I did, but I'm confident that when you detox your mindset, you'll start to feel and even look better. And, more than likely, you'll create positive results in your life.
Also, please let me know what resonates with you from this post by commenting below, and what YOU do to create more success in your daily life! I'm excited to connect with you.
Zezty Strawberry Lemonade 30ct
Mix To Go Daily Hydration 15 Strawberry Lemonade 15 Orange Pineapple